I've been wanting to create a personal series on the not-so-well-known aspects of Spanish culture for a long time and this year found A Rapa das Bestas of Sabucedo in my research. Over three days last week I immersed myself with the locals on their 400+ year old tradition of what literally translates in English to The Shearing of the Beasts.

In essence, the four-day festival aims to bring the wild horses owned by the locals of Sabucedo from the surrounding mountains down to the village, where they are wrestled in order to brand them in what is seen as a noble confrontation between 'man and beast'.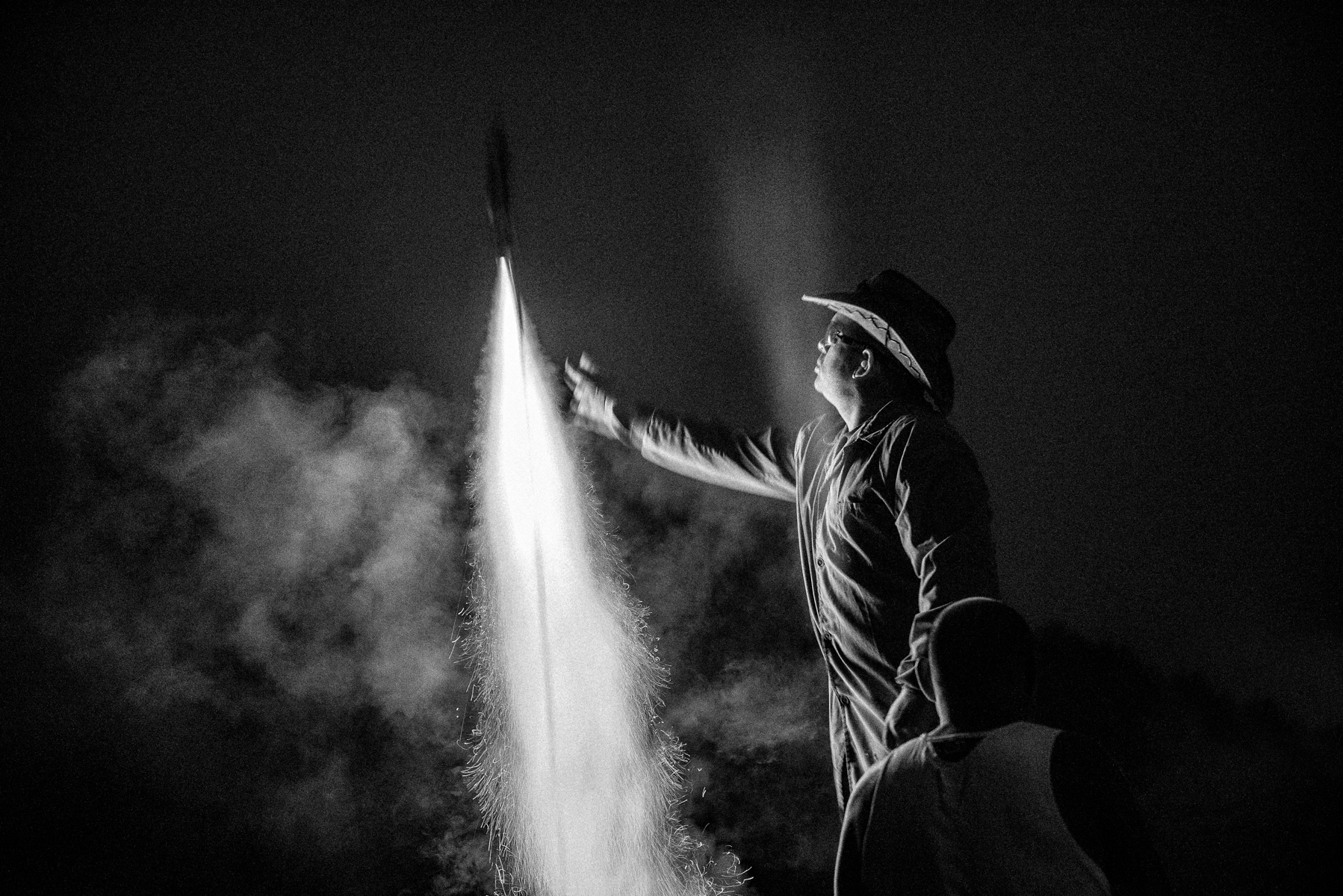 The first day of the event is to celebrate nature, freedom and union. Following the sound of rockets and church bells I met the locals at 6am for morning mass before torches were lit and we headed into the mountains surrounding the village.

The aim of the day was to bring the wild horses down from the mountains and into the curro at the village. Covering 45 square kilometers of mountainous terrain over a whole day, around 300 horses are rounded up by people on foot and on horseback.
Over the course of the following three days the horses and Aloitadores took to the Curro, where the branding and mane-trimming took place for around 2-3 hours each day.

What happens in the yard is not easy to comprehend; it's dangerous, speedy and not for the faint-hearted. Enclosed by a circle of spectators and brick walls, the Aloitadores wrestle the horses in twos and threes using a technique known as Aloitar.
After spending such a long time around the Curro surrounded by the Aloitadors, heat and dust I wanted to make the most of photographing these fighters up close and personal. These are some of my favourite portraits, each taken in two or three frames in order to capture the heat of the moment.
If you'd like to see more the full series is now live here. The photographs are also available for editorial use; feel free to send me an email to mail@alexwallace.co with any requests and for further information.